If you wish to create a new account in Hotmail address, here are the steps you need to follow:

You could type in Hotmail.com or alternatively visit the live or outlook domain. All addresses will lead to the unified login portal of Microsoft.
Here you will find the option to create a new account with Microsoft.
When you click on this link you will be asked to select the service you wish to create an account with.
Hotmail email accounts can be chosen through the Outlook email service.
When you are redirected to the account creation page you are asked to fill in basic personal details.
These pertain to your first and last name, gender and country which are usually located by your server address.
You can then choose a username for yourself as per what is available for Hotmail domain users.
You need to choose a strong password that would be at least eight characters strong, alphanumeric with special characters and case differences as well.
Once these details are entered you are then asked to fill in additional details such as an alternate email address and a legitimate phone number.
These details will help to verify your details in case you have forgotten your account password or if you wish to activate the two step verification process. In the latter, you would be asked to key in a unique code that is sent to your phone number every time you wish to log into your account.
The above steps are the main fields to enter and details to fill in when you wish to create a secure account with Hotmail domain address. The inbox would lie in the Outlook domain and would be easy to access, either from your computer or laptop or even through the Live or Outlook app on your smart phone.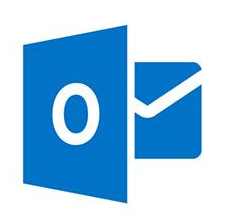 Today, creating an email account is easy and secure when you wish to sign up for a new Hotmail account. Indeed, this is an email service that goes back to the times when web based email services were first introduced. It was launched as a free web based email service at a time when internet services were paid and regulated by internet service providers. With Hotmail came the concept of accessing an email account from any computer that provided a connection to the World Wide Web. It is a free service; it allowed people the ease of getting in touch with others anywhere in the world and with emails that reached another within minutes.
Those who created a Hotmail account in the early part of the millennium did not have to observe many restrictions regarding the choice of username and password. However, it was later found that Hotmail accounts were easily hacked into and that privacy of many email accounts was compromised. As a result, Hotmail was criticized and users were concerned about the safety and security of their email accounts. It was under Microsoft platform by then and there were several measures taken consecutively to make Hotmail accounts more secure.